Xperia Z1 frame bending for no reason, claim users
52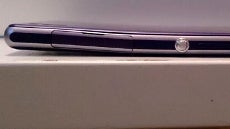 Sony might be getting into the business of bendable smartphones before Samsung or LG, it seems, as a bunch of users are reporting that the metal frame of the flagship
Xperia Z1
handset has allegedly bent for no reason, leaving their phone in the state that can be observed in the pictures below. The circumstances vary, but some common theme seems to be heat (from leaving it on the wireless charging dock to using it in the African sun).
Now, there's no way to confirm whether the "bent" effect wasn't also a result from sitting on the phone while in your back pocket, which happens too many times when out on the town, than people care to admit, but it's an interesting phenomenon to observe nonetheless.
We've had no such problems after perusing our office unit for a couple of weeks already in various conditions, and have been thorough fans of the premium feel that the metal and glass design leaves in the eye (and hand) of the beholder. Have you experienced something similar to the situations below with your own Xperia Z1 unit?