Xiaomi sold 1.16 million phones during yesterday's Singles Day in China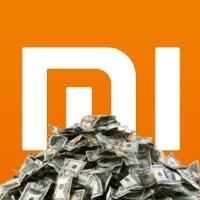 Yesterday, it was Singles Day in China – a holiday on the opposite spectrum of Valentine's Day, it's a day in which young people celebrate their bachelor lives. And what better way to do it than have massive shopping sprees? Indeed, Singles Day has turned into something like Black Friday and Cyber Monday combined – retailers sell items at deep discounts and shoppers attack the websites, eager to get a bargain on something they have been craving for, or something they wouldn't otherwise buy.
Xiaomi, naturally, took part in the sale, and yesterday, when half of the day had passed, VP of International Hugo Barra announced that "the Mi"
had sold 720,000 handsets
, tallying up to a $163 million value, in 12 hours – and that the sales were still going strong.
Well, today, the dust has settled and the numbers have stopped spinning. Mr. Barra, being ever so proud of the company he works for, took to the social networks and announced that Xiaomi reached 1 160 000 phones sold – $254 million in sales, for the 24 hours that Singles Day promotions were active – that's almost 3 times more than how the Mi did at last year's Singles Day.
So, Xiaomi recently lost its
3rd place in market share
, but we wonder – with these massive sales, could it be on its way to get its spot back from the
clutches of Motorola
?
Xiaomi Singles Day final record: 1.16 million Mi phones sold, ¥1.56B (US$ 254M) in sales in 24 hours

— Hugo Barra (@hbarra) November 11, 2014
via:
GSM Dome