Xiaomi reportedly seeking funding that would value the company at a whopping $40 billion
14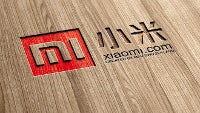 According to a new report from Forbes, China's rising smartphone star, Xiaomi, is seeking funding that would put its valuation at the massive $40 billion – four times its latest valuation of about $10 billion. A Xiaomi official apparently declined to comment, but Forbes claims that "multiple sources" have confirmed as much. If this ends up being the case, Xiaomi will not only overtake incumbent manufacturers like Sony and Lenovo ($19.5bn and $15.6bn respectively) in market cap, but it will also become the world's most valuable private tech company.
The 5-year old company managed to sell an impressive 17.3 million devices in Q3 of 2014 according to the IDC, which constitutes a surge of 211.3% when compared to the same period last year. In comparison, Samsung is losing steam and sold 8.2% less units, while local Xiaomi rival Lenovo is up by "just" 38% for the same period. Put simply, Xiaomi is doing exceptionally well, especially considering that its wares are still limited to parts of Asia – the rest of the world has to go through scalpers to get their hands on a Mi device. Obviously, expansion overseas isn't just a matter of setting up distribution –
Xiaomi will likely have to deal with litigation as soon as it sets its foot on US/EU soil
.
For those of you wondering if Xiaomi is actually making any money on all those device sales (they do price these dirt-cheap), the answer is that we do not know – though the consensus is that it does. Xiaomi's distribution strategy certainly helps with that – the company sells its smart devices pretty much exclusively online and spends little to nothing on marketing, instead relying on its customers to drive up hype and word-of-mouth. It is also mostly agreed that a healthy chunk of profits comes through its app, music and video stores.