Xiaomi plans to start producing smartphones in India and Brazil to meet huge demand
19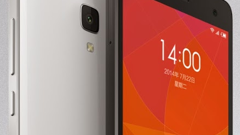 Last week, Xiaomi CEO Lei Jun declared that his company could
become the world's largest smartphone maker
in 5 - 10 years, dethroning Samsung and Apple from the top. Of course, in order to get there, Xiaomi needs to establish itself as a top handset maker in key markets. The company is already hugely successful in China (its home country), and it's also doing great in India. However, Xiaomi has problems meeting demand in foreign markets.
According to Bloomberg, Xiaomi's Hugo Barra recently said that the company was shipping 200,000 handsets per week to India. That's not always an easy task, and the company had to charter special flights with several occasions to meet delivery schedules. With that in mind, Xiaomi is currently in talks with Foxconn (which builds some of its smartphones) to start producing hardware in India in 1 or 2 years. Xiaomi also plans to begin producing handsets in Brazil, likely earlier than in India.
Because it can't keep up with demand, Xiaomi decided to wait - possibly until next year - before it officially enters new markets like Thailand, Russia, Turkey and Mexico. Meanwhile, the company will focus on selling its smartphones in India, Indonesia, and other Asian markets (in addition to China, of course).
What do you think, should Apple and Samsung fear Xiaomi?
source:
Bloomberg