Xiaomi misses 2015 smartphone shipment target as analysts expect US expansion
6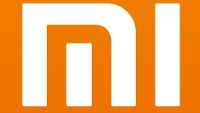 Earlier today, Xiaomi announced that it has shipped north of 70 million handsets in the previous year. Although that's an improvement of 14.5 percent compared to 2014, the growth may be mistaken for a halt given the company's performance in the previous two years, when it recorded a tremendous growth rate. Back at the start the year, the company was expecting to ship between 80 and 100 million smartphones in 2015.
Xiaomi made the announcement through its official Weibo channel, where the company posted a photo of President Lin Bin with a banner reading "2015 Xiaomi cellphone shipments: Over 70 million!".
Back in July, Xiaomi announced its shipment figures for the first half of 2015. That was the first time that Xiaomi's reported shipment figure was lower than in the previous six months, an event that many analysts explained through a rapidly-advancing saturation of the Chinese smartphone market.
Here's a chart that shows Xiaomi's phenomenal expansion as well as the hurdle that the precedent year represented for the young smartphone maker:
At the moment, Xiaomi builds its wealth almost exclusively on smartphones, which is where analysts expect that 90% of the company's total revenue comes from. Furthermore, the vast majority of these phones are sold in the company's domestic market. As such, any potential slowdown in the Chinese smartphone market has a significant impact on the company's financial fortunes.
Without providing detailed figures, Xiaomi says that it retained its spot as the "top smartphone manufacturer in China in terms of market share for the year of 2015".
Aside from this domestic market saturation, another element that has hindered Xiaomi en route to its proposed smartphone shipment target were the intellectual property lawsuits and constraints that the startup encountered in emerging markets. In India, for instance, Xiaomi's main expansion target, the company is only allowed to sell Qualcomm Snapdragon-powered smartphones, but not MediaTek-powered handsets such as the new
Xiaomi Redmi Note 3
,
Looking into the future, Neil Shah of Counterpoint Research was recently quoted by Reuters forecasting that Xiaomi's smartphone shipments will grow 16% in 2016 if the company manages to expand operations in the United States, Latin America, and Eastern Europe. Last month, Xiaomi signed a patent agreement with Qualcomm, one that may interestingly let Xiaomi sell smartphones with MediaTek chipsets in countries with stricter intellectual property rules.
In the past, Xiaomi has often expressed its ambition of penetrating the US smartphone market. Unfortunately for potential Xiaomi smartphone buyers in the US, however, the company's own
Hugo Barra argued this past July that Xiaomi
has many hurdles to overcome before it starts selling smartphones in the US.
What do you guys think? Could Xiaomi smartphones start reaching US shores through official channels by the end of the year?
Recommended Stories