Xiaomi's budget phones could soon gain in-display fingerprint scanners
0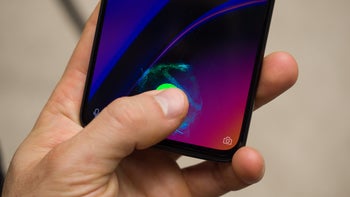 In-display fingerprint scanners are already becoming increasingly common but,
according to Xiaomi
, pretty soon they could become a standard feature on all smartphones.

As things stand, both optical and ultrasonic in-display fingerprint sensors are mostly limited to premium devices. The reason for this is that, in their current form, the scanners are incompatible with the LCD displays found on cheaper devices and instead work only with the more expensive OLED panels found in flagship smartphones.

Recently, though, a company called Fortsense successfully created an in-screen fingerprint scanner that works with LCD displays. And now, Xiaomi believes that this will allow it to create budget smartphones that boast the popular feature. In fact, it stated that the first devices will arrive towards the end of this year or in early 2020, the latter of which is the more likely timeline.

It's unclear at the moment which smartphones will be the first to benefit from the technology, but Xiaomi did state that the first devices will most certainly cost less than RMB 2,000, which is equivalent to around $300 in the US.