Xiaomi hires another former Google exec for a bigger push into India
14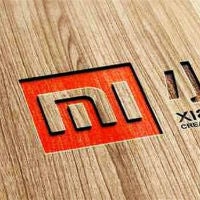 Xiaomi has made its international plans clear. The original move that Xiaomi made to prove it was serious about expanding beyond China was to hire Google's VP of product management for Android, Hugo Barra, to be its VP of International. Xiaomi has had a number of very impressive flash sales in India, and now Xiaomi has hired another ex-Googler to push harder into the region.
This time around, Xiaomi has hired Jai Mani who was a strategy and analytics associate for Google Play. Mani will be a lead product manager at Xiaomi who will specifically be working on bringing the company's smartphones to India.
The Wall Street Journal
talked to Hugo Barra about the hiring, and Barra said that the plan was for Mani to be "someone who's going to be the glue between our users in India, product feedback that we receive, and the engineering team we have in Beijing as well as the engineering team that we are going to be building fairly soon in India." Barra also said that he and Mani had "worked very closely" together while at Google.
Given how quickly Xiaomi devices have been
selling out in India
, it doesn't appear that Mani will have too difficult a time with that side of things. But, the popularity of the phones definitely does show that Xiaomi would be smart to build up its resources in the country.