Xiaomi Redmi 1S flash sale goes 0 to 60,000 in 13.9 seconds
13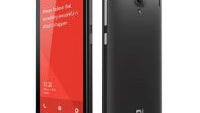 OnePlus should really take note of how Xiaomi does business, because there is a lot to learn there. OnePlus claims it wanted to control inventory compared to demand, which is why it used its disastrous invitation system. On the other hand, Xiaomi is the king of the "flash sale" where it puts a limited number of devices on sale, and customers race to get one.
The latest Xiaomi flash sale took place today in India with the Redmi 1S smartphone. Xiaomi had 60,000 devices to sell, and it took a mere 13.9 seconds to clear that stock. This was the largest flash sale to date for Xiaomi in India, and demand doesn't seem to be waning at all. The last time Xiaomi had a
flash sale
in India, it sold 40,000 units of the Redmi 1S in just 4.2 seconds, and before that 15,000 Mi 3 units were sold in 2 seconds. We should note that as impressive as these sales are for Xiaomi, they also speak volumes about the capabilities of Flipkart in handling tons of orders very quickly.
So, on one side, everyone complains about the OnePlus method, and on the other, we are writing stories about how quickly Xiaomi sells out. It makes us wonder if OnePlus could have had a far better customer experience by doing what Xiaomi did, and sell 10,000 at first, then ramp up the inventory as demand held. Of course, we don't know if OnePlus is even capable of that kind of production anyway.
The next Redmi 1S sale in India is scheduled for October 14th.