Xiaomi founder Lei Jun explains why the manufacturer doesn't waterproof its phones
53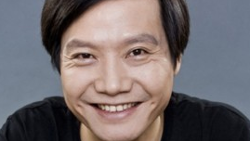 71% of the earth consists of water. With this stat in mind, you might think that more smartphone manufacturers would waterproof their wares. Yes, there are some models like the
Samsung Galaxy S7
and
Samsung Galaxy S7 edge
that are protected from water (
or champagne, right Lil' Wayne?
) and can even be submerged into the liquid for a limited period of time.
But Samsung, which had also offered protection from water with the
Samsung Galaxy S5
, is practically alone among the top handset producers. Sony, whose Xperia Z line featured protection from water, has eliminated this feature with its new Xperia X models. Motorola and HTC have limited protection on their devices that save them from spills and light rain.
One company that has never offered waterproofing of any kind on its handsets is Xiaomi. Company founder Lin Jun explained why he hasn't protected Xiaomi phones from water damage, despite requests from its customers to do so. First on his list is that any damage to the phone will cause the protection from water to deteriorate. This could happen even with minor damage done to a phone.
The cost of adding waterproofing also stops Xiaomi from adding it to its handsets. Lin says that he would consider building such a model if its customers are willing to pay 20% to 30% of the additional cost required to add the feature. But until that happens, owners of Xiaomi phones need to stay out of the rain.
No images