Xiaomi CEO considers an increase in prices to shake off the "cheap" from the brand
18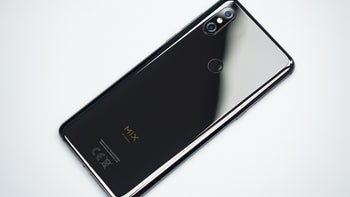 Xiaomi's smartphones are praised by many for their unbeatable value. Models of the brand are often around two times cheaper than competing brands for similar specs. However, there will always be people that associate low prices with low quality and it seems Xiaomi wants to do something about it. Guess what that is!
The company's CEO, Lei Jun, said during a Q&A session recorded by
TechNode
that prices of future phones might be higher than what the company's user base is used to.
Apparently, the executive is concerned with the aforementioned association that comes with cheaper devices, saying:
"
Actually, we want to get rid of this reputation that our phones cost less than RMB 2,000. We want to invest more and make better products.
"
RMB 2,000 is roughly equal to $300, which is now more than ever on the lower end of the smartphone price spectrum. The CEO was quick to clarify that the eventual increase would not be significant:
"
I said internally that this might be the last time our price will be under RMB 3,000… In the future, our phones might get more expensive—not a lot, but a little more expensive.
"
The price he mentioned is about $450 and refers to that of the Mi 9, which launched in China at 2,999 RMB. We've seen over the past year or so that most other manufacturers are raising the prices of their flagships to make them even more premium. It seems Xiaomi will follow suit, although it will likely remain a few hundred dollars below the competition.
The CEO's statement isn't very surprising considering last year Xiaomi separated its Redmi brand as the budget-oriented one (as it was known anyway). In the future, we might see the price gap between the two brands widen, with Xiaomi getting closer to Huawei in terms of pricing. The two companies are China's biggest smartphone makers right now and are both gaining market share at a fast pace. However, Huawei's marketing efforts have successfully gotten the company close to Samsung in the way customers perceive it, while Xiaomi is still looked at as an Apple knock-off by many.
Of course, a rise in prices will also help with the need for higher profits that Xiaomi, which went public last year, has to bring to its shareholders to keep the company's value high. Hopefully, the Chinese manufacturer will follow through with the promise to use the increased cash flow to make even better phones or its loyal fans might quickly find a replacement.