Xiaomi OTA update will require users to enable its cloud messaging service
19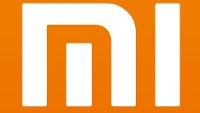 On-line security firm F-Support, recently discovered that Xiaomi handsets with the MIUI user interface, were indeed sending data back to servers in China. This was a huge confirmation of an earlier report that claimed the
Xiaomi Redmi Note
was sending photos and texts to servers in China
. A cursory look at the IP address found a connection to the Chinese government.
F-Secure found that the entry-level
Xiaomi Redmi 1S
sent to the Beijing located server, information such as the name of the carrier, phone number, IMEI number (unique for each phone), phone numbers from the contacts list, and texts. Hugo Barra, who came over to Xiaomi from Google, said that this is all part of the manufacturer's MIUI cloud service, which allows your texts to be sent over the internet for free, instead of using your carrier's SMS pipeline.
Xiaomi had the service, which is similar to Apple's iMessage, on by default without any instructions to users. With an OTA update scheduled for today, each phone's owner will now have to enable the cloud messaging service. Wondering what happened to all of that information sent to those Chinese servers? According to Barra, the information was encrypted and stayed on the server only long enough to make sure that a text message was delivered immediately to its recipient.
"We have scheduled an OTA system update for today (Aug 10th) to implement this change. After the upgrade, new users or users who factory reset their devices can enable the service by visiting "Settings > Mi Cloud > Cloud Messaging" from their home screen or "Settings > Cloud Messaging" inside the Messaging app — these are also the places where users can turn off Cloud Messaging.-Hugo Barra, VP, Xiaomi
source:
F-Secure
,
+HugoBarra
via
TheNextWeb
,
Engadget