Xiaomi Mi Note and Mi Note Pro - all the new features
27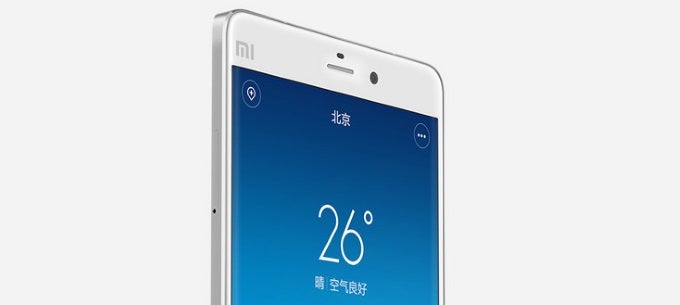 Xiaomi exploded with announcements today, and among the products the company showcased, the Mi Note and Mi Note Pro phablets are unquestionably the hottest. Not only they look great and pack amazing, cutting edge-technology, they also come with a good selection of new features that are either exclusive to them, hard to find in the ocean of competing products, or represent a first for Xiaomi smartphones. Here they are:
4GB LPDDR4 RAM (Mi Note Pro)
Although the ASUS Zenfone 2 was the first to out a 4GB RAM smartphone, and the LG G Flex 2 was the first to sport LPDDR4 RAM modules, the Mi Note Pro is the first to have both! The combination of sheer volume and LPDDR4, which has 50% higher performance than the fastest LPDDR3 chips while sipping around 40% less energy, is thrilling.
LTE-Cat 9 (Mi Note Pro)
The Snapdragon 810 processor which will power the Mi Note Pro flagship is the first mobile SoC that puts together a 64-bit octa-core processor and a Cat 9 integrated modem with the ability to handle download speeds of up to 450 Mbps over three 20MHz LTE carriers. The SD 810 was ready for fast Internet before it existed - and so is the Mi Note Pro.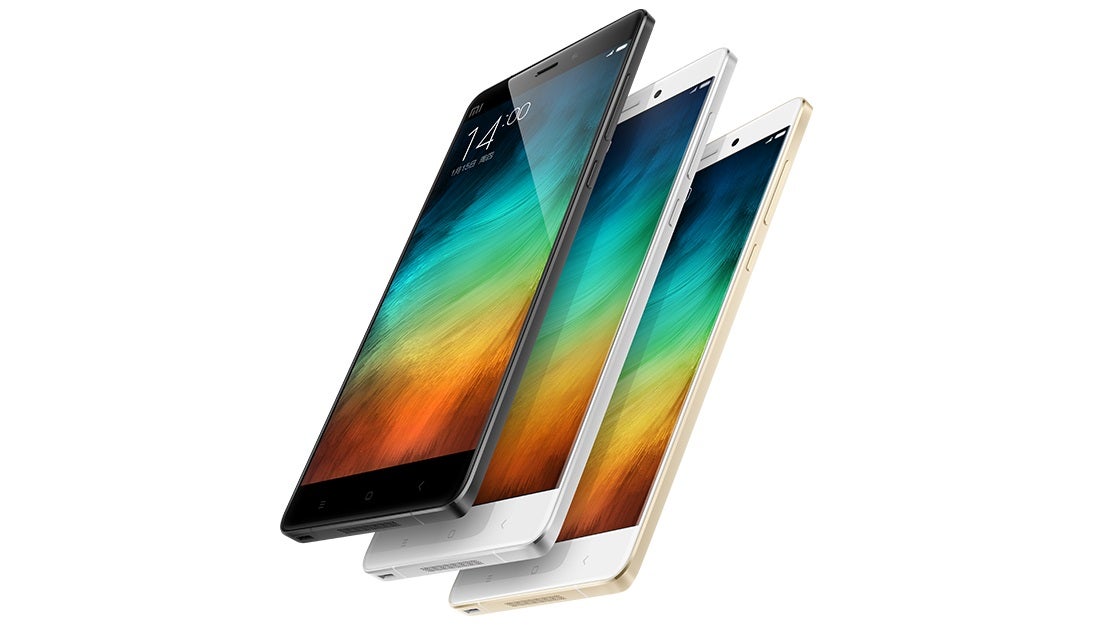 Dedicated reader mode
While Korean and Japanese vendors are gunning for hardware breakthroughs, their Chinese counterparts are pushing for user experience improvements such as glove mode and enhanced selfies. Carrying the spirit, the Mi Note and Mi Note Pro are the first smartphones with a built-in feature for filtering the nasty blue light that artificially stimulates the brain and prevents you from falling asleep. Xiaomi calls it a dedicated reader mode, designed for bed reading situations. Apps like Twilight probably do it better, but only when you try the reading mode, you'll understand how harsh the light beamed by the display is.
Audiophile hardware and lossless playback
Both the Mi Note and its Pro compatriot push mobile audio fidelity to new highs by dedicating a sizeable portion of inner space to a complete sound module. The show is ran by an ESS ES9018K2M 32-bit Stereo audio DAC specifically made for mobile devices. It's paired with not one, but two TI OPA1612 operational amplifiers which gives the Mi Note and Mi Note Pro the uncanny ability to drive up to 600ohm headphones - you know, the really expensive ones that need a standalone headphone amplifier. There's full 192kHz/24-bit high-resolution audio support, along with built-in FLAC/APE/WAV/DSD decoding support. Does Xiaomi take music seriously or what?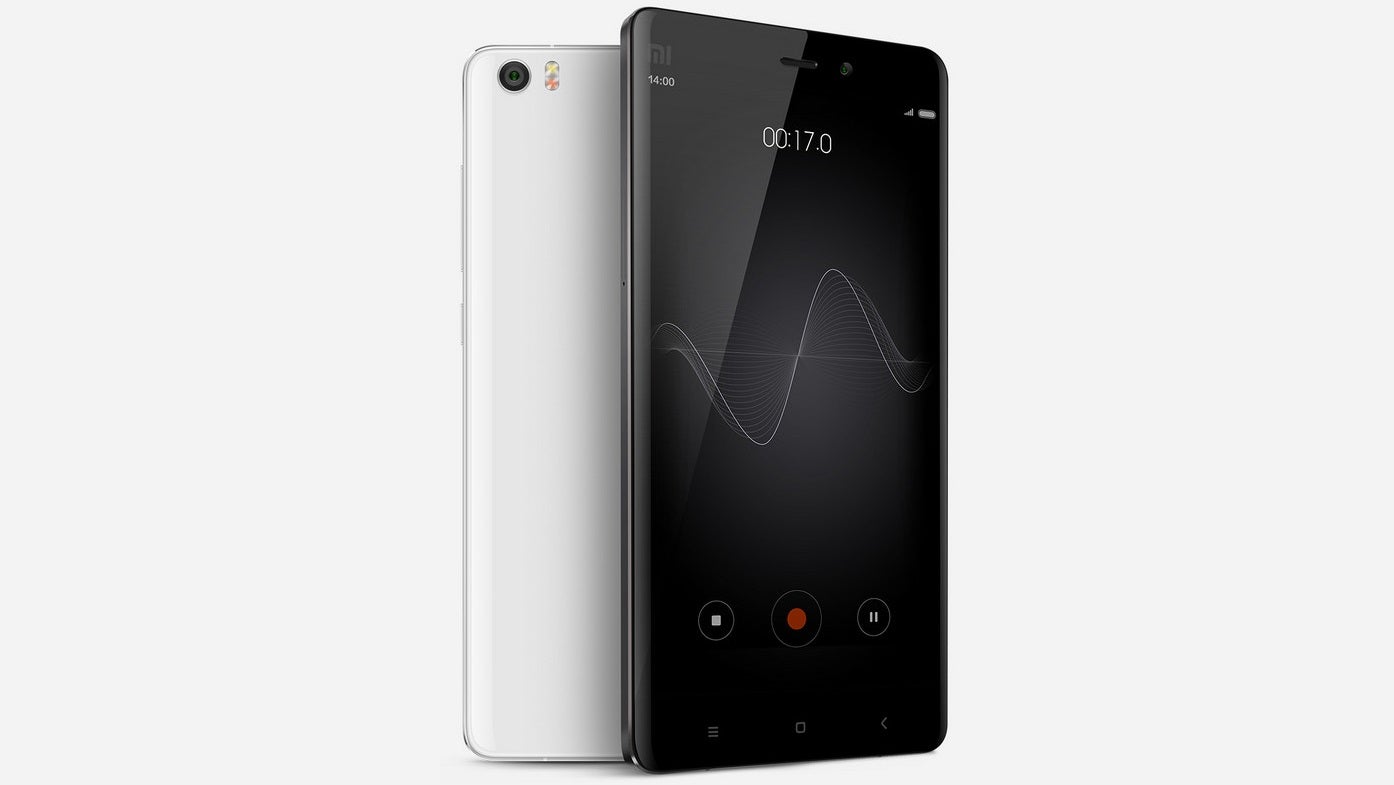 Curved Gorilla Glass 3 displays
At last year's CES, Corning announced a new speciality of its Gorilla Glass toughened display covering - one that's organically curved in addition to being scratch-resistant. It was going to be in mass production by late 2014, and it looks like Xiaomi is the first one to use it as intended. The Mi Note has a "2.5D" 5.7-inch curved glass display that looks quite sexy! The production technique allows the glass to bend as much as 75 to 80 degrees without breaking, but Xiaomi bent it just a little at the corners to make for a pretty, uniform screen. Since Corning has sorted its production out, we expect more flagships to make use of its curved glass this year.
Micro & nano-SIM support
The Mi Note and Mi Note Pro's dual-SIM slots support one micro-SIM and one nano-SIM card. Finally, a smartphone you can get, pop a SIM card in, and go about using it without having to inquire what type of a SIM card you need to buy - or cut up - first.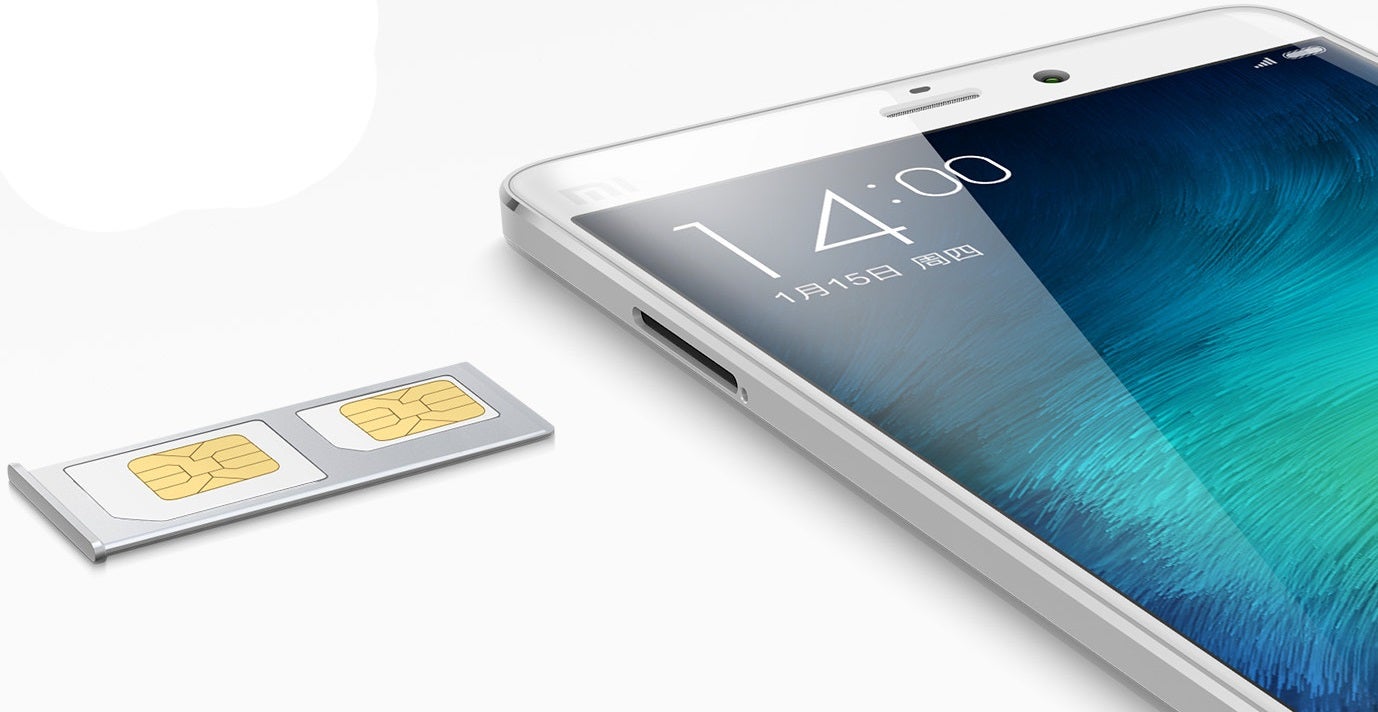 One-handed mode
The Mi Note and Mi Note Pro are the next representatives of hand-friendly phablets. The MIUI interface used by Xiaomi's phones and tablets will have one-handed operation features specially built in because of those two. Like we said before, Chinese manufacturers are thinking about how to improve the user experience, so it's not surprising one-handed usage made the cut.
UltraPixel front cam
The Mi Note pair is the first Xiaomi duo to sport 4MP UltraPixel front cameras, first introduced by HTC and ending up in a bunch of other smartphones, for example the IUNI U3. Its camera sensor has larger pixels than the rest - 2µm a pixel - which allows them to absorb more light. While the UltraPixel camera flopped as a rear camera solution, it did perform well in low-light conditions, and it's good enough for the purpose of taking selfies.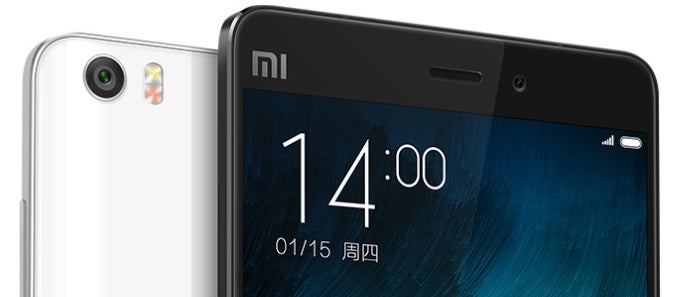 DualTone flash
In the Mi Note and Mi Note Pro, Xiaomi opted for a Phillips dual-tone flash which takes two shots of what you're photographing - one lit by a white LED light and one lit with a yellow LED light - and combines them into a composite image that ends up closer to having natural colors than what a single-diode flash can deliver. The principal technology has been around for a few years, but perhaps Phillips added some of its own secret ingredients to its solution.
Thinner, lighter, and smaller than the iPhone 6 Plus
At only 0.27in (6.95mm) thick and 5.68 oz (161g), the Mi Note and Mi Note Pro are both more hardware-packed, thinner, and lighter than Apple's iPhone 6 Plus, which measures 0.28 inches (7.1 mm) thick and weights 6.07 oz (172 g). That's not all there is to it, though. Dimensions-wise, both Mi Notes measure 6.1 x 3.05 inches (155.1 x 77.6mm), while the iPhone 6 Plus measures 6.22 x 3.06 inches (158.1 x 77.8mm). Somehow, both Xiaomi smartphones pack more hardware and have bigger displays than Apple's "thinner than thinner". We can safely say the student has surpassed the master in terms of engineering, although the iPhone 6 Plus is unquestionably prettier than the understated Mi Notes.