Xiaomi Mi 5 benchmark reveals a surprise: a 5.7" display?
15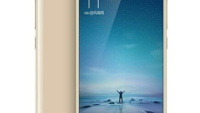 It's been over a year and a half since Xiaomi last refreshed its flagship Mi line with the Mi 4. Naturally, fans of the brand have been yearning for an announcement date and any rumors and leaks whatsoever. Lucky for them,
the date is confirmed for February 24
and the rumor mill has provided—
big time
!
Today, for example, we've got ourselves our first GFXBench sighting of the Mi 4's expected successor, the Mi 5. Luckily for all of us, GFXBench doesn't just test stuff, but also queries device info, meaning we typically get an advance on the specs. In the case of the Mi 5, a 5.2-inch display has been rumored, while 1080p resolution has been officially confirmed. Interestingly, however, GFXBench actually recorded a
5.7
-inch, 1080p display—much larger than anyone would expect, specifically since there's the Mi Note line already.
We reached out to GFXBench to get some clarity on how display size is obtained, and we were told that the benchmark simply queries the device using Android APIs. Given how the rear and front cameras show up as "not supported", we were advised that these might have been intentionally blocked from view. Obviously, there's also the possibility of foul play.
Other highlights captured by the app include Android 6.0 Marshmallow software (with MIUI on top, undoubtedly), a Qualcomm Snapdragon 820 chipset with Adreno 530 graphics, 3GB of RAM, and 64 gigs of storage. Proof: