Xiaomi Mi 4: hands-on photos and official press renders
42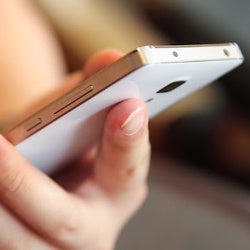 Xiaomi took the wraps off its new flagship, the Mi 4, today, a device that puts a focus on refined design with a sturdy metal frame, but also does not compromise on performance, as it comes with the latest Snapdragon 801 system chip.
Right after the official Xiaomi Mi 4 event wrapped up in Beijing, the company aksi posted official hands-on pictures along with all the usual press renders of the device to show it off to the general public.
In terms of design, you'd notice that the chamfered edges and metal sides that make the Mi 4 stand out among other Android smartphones. It's also surprisingly friendly for single-handed use as it features a 5-inch display with an ultra thin bezel. The secret Xiaomi sauce, however, is not in the hardware alone, but rather in its MIUI custom skin, full of customization options.
We'll be exploring those features of the Mi 4 in depth in the near future, but at the moment take a look at the official hands-on images and press renders of the Xiaomi Mi 4 right below and feel free to let us know whether you like what you see.