Xiaomi MIUI 9 was actually an April Fool's prank
9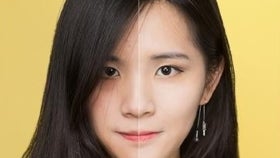 There's a special place in Hell for people that say they won't prank you on April Fool's day, and then do it anyway. And that's exactly what Xiaomi did last Friday. The company released a tiny teaser of its MIUI 9, and explicitly stated that it's not an April Fool's prank, just to put us off its scent. The
"unveiling"
of MIUI 9 came with a bunch of rather questionable camera app features.
The first was the so-called Truth Mode, which does precisely the opposite of what one would want from their selfie. Said mode could might as well be called "Uglify", because that's exactly what it does.
The second was targeted towards people that take group selfies, just because they want to look better than everyone around them. Eccentric Beauty Mode was supposed to detect the face of the owner in a group picture and beautify only that specific face, making it shine among its friends.
There was also the Couple Match Mode. This allows you to take a selfie and upload it to the MIUI servers, so an algorithm can then automatically match you with someone of equal beauty, who also uploaded a picture.
And in case you haven't had your fix of machine learning just yet, Xiaomi also unveiled the Positive Energy Mode. This made your phone pay you compliments, whenever it detected that you look sad in a selfie.
The last not-so-real feature MIUI 9 was supposed to come with was the Beauty Map Mode. This provided information on average attractiveness of the people in different areas. This probably had something to do with all those uploaded selfies for the Couple Match Mode.
And all this was done just for a prank, so MIUI 9 won't be coming as soon as the tease suggested. In fact, no solid release date is set just yet for the next version of Xiaomi's interface, but at least we know for sure that it's in development.