Would you still love the Nexus 4 if you have to pay almost twice as much for it?
54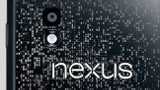 Nexus 4 - a brilliant, yet so controversial handset. It made great headlines when it got announced, mostly due to its never-before-seen off-contract price of $299. Of course, we do not want to underestimate its incredible features like the super-fast processor and awesome screen, but it's undeniable that what attracted most consumer attention towards the handset was its price.
$300! We have seen nothing like that so far. Normally, off-contract prices of high-end smartphones can be found around the $500, $600 and up price points. It's obvious that Google isn't really looking to generate a lot of profit with this handset, and that's perfectly OK for us, however, the problem is that LG is, and so it's offering the handset at a much higher price. In fact, outside the Google Play Store, you're pretty much sure to find the Nexus 4 at almost double the price.
This makes us wonder... Will the Nexus 4 still be the beloved smartphone it is now, in case we have to accept that other reality with the handset being much more expensive. What if Google continues to be terrible at supplying the phone and a large number of customers fail to place an actual order? Would they be able to put up with having to pay north of $500 for the same phone? And if, indeed, this turns out to be the only option of purchasing a Nexus 4, will it still be the preferred choice, or will it be replaced by other top models? Let's see what you guys think of this!