Would you like it if the back button were on the side of the phone?
33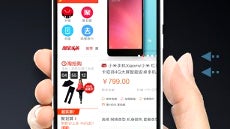 The back button - physical, capacitive or virtual - is one of the most used keys on your phone. It is getting more work than perhaps the lock/power key, the volume rocker and the home keys combined, yet manufacturers keep tucking it underneath the display, or at the bottom of the screen if it is virtual.
With today's big-screen phones, it is becoming increasingly a chore to always have to stretch your thumb all the way up or down to hit the back key.