Would you buy a phone with no wall charger in the box?
39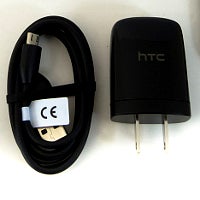 British carrier O2, together with HTC, recently
completed an experiment
called "Charger Out Of The Box", where the Taiwanese supplied their
One X+
handset without a wall charger.
The premise, besides saving a few cents, was that there are about a 100 million unused chargers in the UK, most of which end up in a landfill, especially the ones before charging ports got standardized in Europe.
It turns out that not only did most customers decline a separate charger, but the 70% goal was reached and surpassed with a full 82% of HTC One X+ buyers implying they can perfectly make do with only a microUSB cable or chargers from previous handsets lying around. According to O2's CEO Ronan Dunne, the unused chargers roaming around the country equate to:
A total of 18,700 tonnes of components (the same weight as 1,000 London buses)
124,274 miles of copper wire and plastic covering (enough to wrap the O2 Arena 200,000 times)
A volume of landfill equivalent to four Olympic swimming pools if all were thrown away
He called the
"Charger out of the Box"
initiative a success, and, armed with customer data from the experiment, is now aiming to supply all carrier phones without chargers in the box by default by 2015.
What do you think about this little test, would the lack of a wall charger in the box with your next phone present a problem, or does it usually just sit in the drawer after the unboxing anyway?