Worldwide carriers might be preparing for an earlier Galaxy S5 launch
15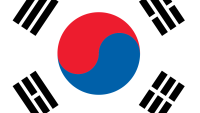 According to The Korea Herald, mobilecarriers worldwide now want a taste of the early Galaxy S5 launchaction, which South Korean telecoms directed behind Samsung's back (or so it's made to look).Allegedly, AT&T, T-Mobile, Sprint, and possibly Verizon areplanning to ship their Galaxy S5 stock earlier than the officialApril 11 launch date, following in the footsteps of their Koreancounterparts. Meanwhile, other carriers abroad are scheduling theirshipments for "early April", without insisting on April 11specifically.
While the increased possibility of anearly launch is good news for impatient customers, it's a bigheadache for Samsung and its supply chain. It is said that itsfactories are running non-stop in order to crunch out the 5 millionunits needed for a proper global launch. The South Korean telecomsare also in a bit of a hurdle. Their hurried Galaxy S5 premiere,provoked by strict government sanctions, has them selling offpreliminary supplies of 3000 to 5000 units each, while an adequatedomestic release is said to require up to 40 000 handsets.
We'll learn more about the situation inthe coming weeks. Either way, the buzz around the Galaxy S5's chaoticlaunch has gotten it worldwide media attention already, which isalways helpful in the trade.
source: KoreaHerald via GFor Games