World of Warcraft for iPhone needs an interface before materializing
14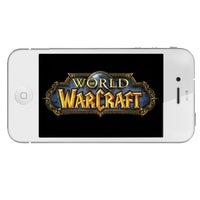 Hardcore gamers, listen up, for we have something very exciting to share with you – it looks like
Blizzard is looking for a way to bring World of Warcraft to the iPhone
. And that would not be just a stripped down version of the game, rather a full-blown release adapted to work with touchscreen controls.
Word comes from senior WOW producer John Lagrave, who spilled the beans at Blizzard HQ last week during an interview with
Eurogamer
. However, he also pointed out that making World of Warcraft playable on the iPhone is one of the main obstacles at the moment. Basically, Blizzard would not release an iPhone version of WOW unless it finds a way to adapt the game's interface to the handset's 3.5-inch touchscreen. Or in Lagrave's own words:
"Maybe we'll stumble on the great way to put WOW on the phone - maybe we won't, but we're certainly looking into it."
So even though Blizzard is definitely interested in a mobile version of its popular MMORPG, perhaps it would be a good idea to wait until we hear an official confirmation before we start popping those champagne bottles. And since Blizzard loves taking its time when it comes to video game developing, we are pretty confident that a World of Warcraft for the iPhone will not launch in the near future, if it ever sees the light of day at all.