Google Tango and Woorld will turn your living room into a trippy, colorful playground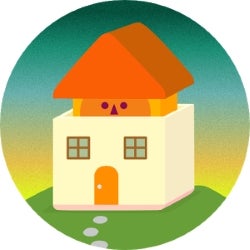 Augmented reality has recently gained some traction among users and more and more companies are looking into utilizing AR tech for their own purposes. The latest one being Google with their Tango – Big G's AR solution, which tries to raise the bar with improved depth perception and much more resource than most other developers could spare. Tango exists ever since 2014, but until recently, it was only marketed towards scientists. And with the
Lenovo Phab 2 Pro hitting shelves today
, users finally got their hands on Google's AR tech.
And while there were some pretty useful and awesome apps unveiled, which help you plan your home redesign or place some very low-poly dinosaurs in your living room, there have also been some outright weird ones.
Enter Woorld – the quirky kid on the Tango block. If you have ever played Katamari Damacy or Noby Noby Boy, you will be familiar with what comes next, since the mastermind behind Woorld is Keita Takahashi – the designer of the aforementioned games. He partnered up with the creators of Journey to build what can only be described as an AR silliness simulator.
Woorld lets you place various weird cartoonish characters and objects in your immediate surroundings, just to check what would happen when they interact with each other. Judging by the screenshots in Google Play, these can vary from a regular mushroom, through a rain cloud on a string, all the way to a stool with a face (or whatever that square orange thing is).
However, as weird as it may be, Woorld might prove to be a pretty solid tech demo for Tango. After all, the only written review in Google Play gives it four stars, so there must be something to it, right?