MacGyver-esque plan allows NYC woman to save an AirPod from "inevitable" destruction
14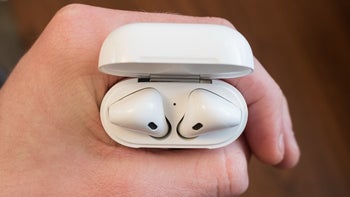 How far would you go to try and recover an AirPod that fell out of your ear?
In a series of tweets posted earlier this month on Twitter
, a woman by the name of Ashley Mayer explained how she rescued an AirPod that had fallen near a subway track underneath the streets of New York City. The whole story began on July 9th when Mayer was waiting on a subway platform and an AirPod dropped out of one of her ears. The wireless in-ear device landed not that far away from one of the rails used by subway cars to ferry people throughout New York City.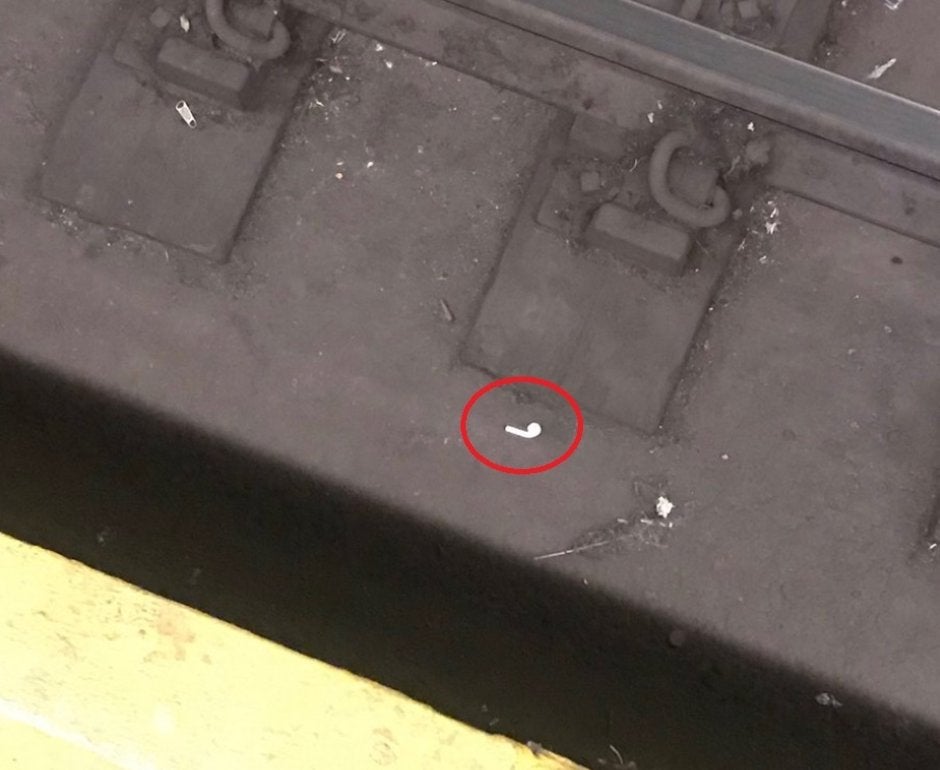 Could this AirPod, lying dangerously close to an NYC subway track, be saved?
Mayer realized that jumping down off the platform or even trying to bend down to grab the AirPod was extremely risky. As she noted in a tweet, Ashley said that she was "not lunging after it and becoming the first-ever AirPod-related subway death." She was told by the Metropolitan Transportation Authority (MTA) that if she hung around for a couple of hours, they could retrieve it for her, but she declined. She had plans to go to the gym and wasn't going to change that even if it meant "going to the gym against all odds and without entertainment!!!"
When Mayer arrived at the same subway platform the next day, she was surprised to see her AirPod in the same place, completely untouched. So she hatched a rescue plan. No, it wasn't exactly the raid on Entebbe, but it might have been worthy of MacGyver. She purchased a roll of duct tape and a broom and fashioned an instrument that allowed her to save the AirPod from damage. While dirty, it was none the worse for wear. And after sanitizing the device, she stuck it back in her ear where she reports it still works perfectly. The whole caper was
mentioned on Good Morning America
the day after it took place. While Ashley did get her 15 minutes of fame, she also saved herself the $69 that Apple charges to replace a single AirPod.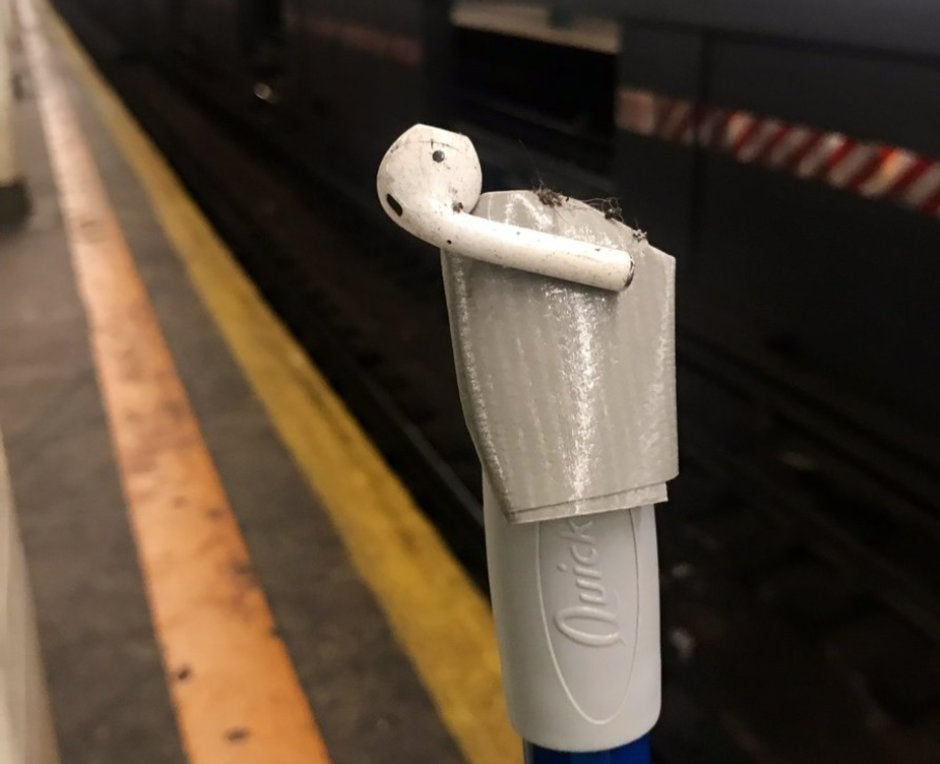 Using a broom and tape, a MacGyver-like rescue plan pans out perfectly
The next version of the AirPods will reportedly be made with a grippier material designed to keep the device in the user's ears. Expected out later this year, the true AirPods sequel is expected to feature a water-resistant design, noise-canceling capabilities, different color options, improved sound quality and more.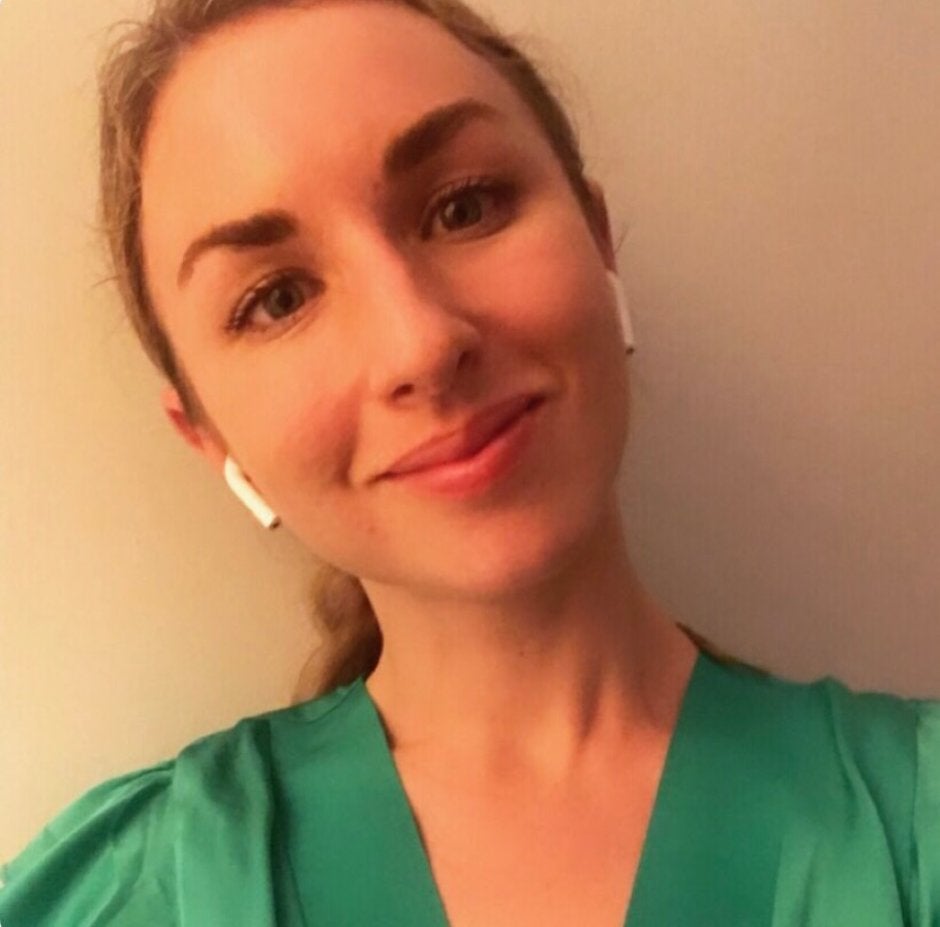 After getting sanitized, the AirPod works like new
Recommended Stories