Woman falls out of second story window while snapping a selfie, and dies
75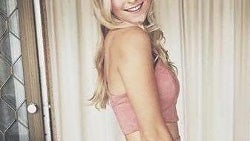 Toni Kelly, a 20-year old from New Zealand who was living in London, was known for the selfies which she took during her many travels. For example, some recent images showed Kelly posing in front of Big Ben and Trafalgar Square. Almost two weeks ago, Kelly was at her home in Tooting and was taking a selfie when she fell out the second story window of her home. Despite being rushed to the hospital, she suffered a brain injury that was too severe, and she died.
Kelly's family started a fundraising page that has raised over $38,000 to help transport her body back home. Meanwhile, Kelly is an organ donor and her organs will be used in the U.K. to help save some lives.
"Toni was a young, happy and beautiful girl who has had a tragic accident while living overseas in London. Unfortunately Toni has sadly passed away due to her injuries. This money [being raised] will help the family bring Toni home and pay for any extra expenses."-Lucy Griffiths, friend of Toni Kelly
Over the years, we have passed along to you stories of
life threatening injuries that occurred to certain people who were simply looking to snap an interesting selfie
and nearly died for the effort. The bottom line is that when you are preparing to shoot a selfie, make sure that you are not putting your life in danger. No selfie, or picture, is worth killing your self to obtain.
source:
Standard.co.uk