With the LG G5 approaching, T-Mobile lowers the price of the LG G4
8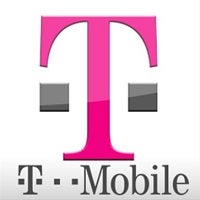 With pre-orders for the new
LG G5
scheduled to start
in a couple of weeks
, it looks like T-Mobile is attempting to clear some of its LG G4 stock. The carrier is now offering the LG G4 at $349.99, which is one of the lowest prices we've ever seen for the year-old device.
Just in case you need a refresher, the LG G4 comes with a hexa-core Qualcomm Snapdragon 808 chipset, 3GB of RAM, and 32GB of expandable internal storage. That's a pretty solid setup, although it should be mentioned that the LG G4 just isn't as fast as other high-end Android phones of 2015, such as the Samsung Galaxy S6 or the Google Nexus 6P.
Other specs include a 5.5-inch IPS display with a resolution of 1440 by 2560 pixels, a top-class 16MP primary camera with manual photography settings, a removable 3000mAh battery, and Android 6.0 Lollipop (following a recent software update). For a much closer look at the handset, make sure to head on to our full
LG G4 review
.
Unfortunately, this deal is only valid for the 'Metallic Gray' version of the phone, meaning that you're out of luck if you were hoping to get a stitched brown leather model. As another downside, T-Mobile will sell you a branded SIM-locked version of the LG G4, although the carrier can unlock the device for you.
T-Mobile is also selling the phone through its equipment installment plan for $0 down and 24 monthly payments of $14.59. In this case, you'll have to sign up for one of T-Mobile's postpaid plans.
Sure, with the LG G5 scheduled to launch at some point in April, the G4 isn't as attractive as it was a few months ago. However, do bear in mind that the LG G5 will probably hit the market at a price of about $600, or nearly double than what T-Mobile is currently asking for the LG G4. What do you guys think, is this a good price for the LG G4?