With Windows 10, you can turn Cortana into a man
11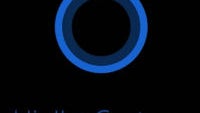 Windows Phone users will soon be able to perform a sex change on Cortana, turning her to a him. Cortana director of engineering Michael Calcagano is the source of a report published on Thursday that says with Windows 10, users will be allowed to change the voice activated personal assistant's gender. "
If you want a dude, we're doing it
,"Calcagano said.
Besides giving users an option to have a male personal assistant (named Cortano, joked Calcagano), the virtual personal assistant will have some new features in Windows 10. For example, if Cortana knows that you are going somewhere, she (or he) will ask you if you need a Uber ride to your destination. And when using the new Microsoft Edge browser to do a little shopping, Cortana will be able to give you some coupons to use.
If you want to check out how Cortana is going to look in Windows 10, check out the pictures in the slideshow below.
source:
Gizmodo