Wiretapping is common practice, here's how much carriers charge law enforcement agencies for it
10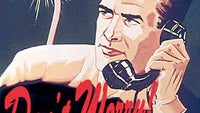 The American Civil Liberties Union grants us the freedom of being informed lately about... how tracking customers' phones is pretty much usual business not just for the FBI, but the police. And there are even prices carriers have set for wiretapping, a leaked document reveals.
It all actually seems so mundane that our shock would be completely out of context. In a nutshell, the prices vary and run from $400 on Sprint for market area to $700 a month for Verizon and $500 per target for T-Mobile.
The document reveals that police often tracks phone locations, looks at call logs without having a warrant and instructs officers not to speak about phone tracking to the public.
Here is a summary of the most interesting parts of police dealing with carriers, coming from a report from the police department in Tucson, Arizona:
Wiretaps cost hundreds of dollars per target every month, generally paid at daily or monthly rates. To wiretap a customer's phone, T-Mobile charges law enforcement a flat fee of $500 per target. Sprint's wireless carrier Sprint Nextel requires police pay $400 per "market area" and per "technology" as well as a $10 per day fee, capped at $2,000. AT&T charges a $325 activation fee, plus $5 per day for data and $10 for audio. Verizon charges a $50 administrative fee plus $700 per month, per target.
Data requests for voicemail or text messages cost extra. AT&T demands $150 for access to a target's voicemail, while Verizon charges $50 for access to text messages. Sprint offers the most detailed breakdown of fees for various kinds of data on a phone, asking $120 for pictures or video, $60 for email, $60 for voice mail and $30 for text messages.
All four telecom firms also offer so-called "tower dumps" that allow police to see the numbers of every user accessing a certain cell tower over a certain time at an hourly rate. AT&T charges $75 per tower per hour, with a minimum of two hours. Verizon charges between $30 and $60 per hour for each cell tower. Sprint demands $150 per cell tower per hour, and Sprint charges $50 per tower, seemingly without an hourly rate.
For location data, the carrier firms offer automated tools that let police track suspects in real time. Sprint charges $30 per month per target to use its L-Site program for location tracking. AT&T's E911 tool costs $100 to activate and then $25 a day. T-Mobile charges a much pricier $100 per day.
And while carriers say they don't profit from the wiretapping deals, what worries us is how often and how unregulated those checks seem to be. Time to get paranoid? Probably not, but it's a good reminder that the Big Brother is watching, like it or not.
Recommended Stories