Wirefly is now offering their very own free mobile backup service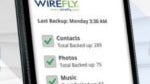 Known more to be a competitive online retailer for mobile phones, which we might add provides for some of the best deals on most handsets out there, but Wirefly appears to be offering their very own free mobile backup service.
Unlike some of the carrier or handset specific offerings out there, like Google Sync or Verizon's backup service, Wirefly is rolling it out to a number of mobile platforms, phones, and carriers – encompassing a wide variety of things. Going by the name of Wirefly Mobile Backup, it essentially will allow users to sync an assortment of data that tally in at a 2GB cap. Some of items you can sync include contacts, pictures, music, ringtones, and calendar entries – which are all stored on Wirefly's servers.
All in all, the supported set of handsets right now include Window Mobile 6.x, BlackBerry, iPhone, and Android. Additionally, they'll extend their service in the future to devices like Symbian, Windows Phone 7, Java, and Palm.
source:
Wirefly
via
Phonescoop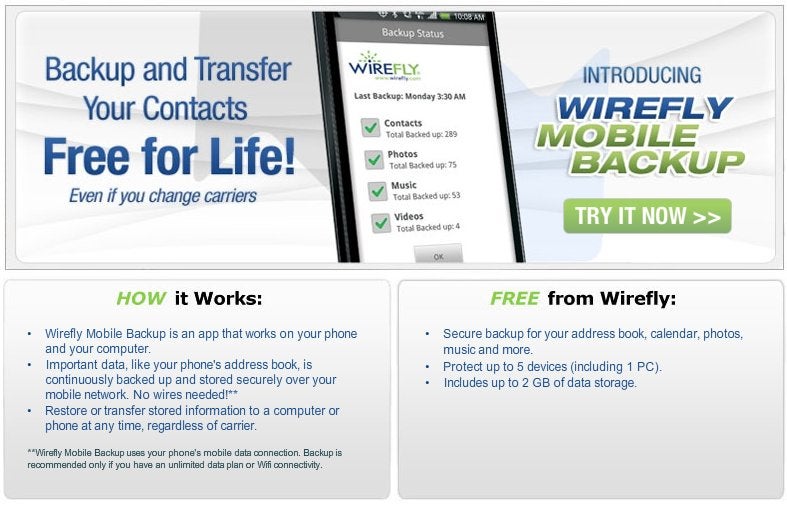 Wirefly is offering their own free mobile backup service for a variety of platforms