Wired or wireless: What type of headphones/earphones are you using? (poll results)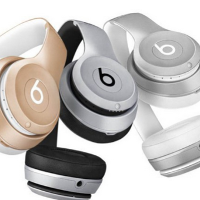 During the years, we've learned that when the rumor mill churns, we ought to listen. Separating the wishful thinking from actually valid intel is no easy task, of course, but with experience it becomes easier and easier to distinguish the gold from the mud. That's not always the case, though. Case in point: the recently resurrected rumor claiming that Apple is
at least
considering ditching the 3.5mm audio jack with the
iPhone 7
. Supposedly, wireless earphones and headphones, or ones adopting Apple's proprietary Lightning port, will take over in such an event.
Over 1,600 of our readers took part in the survey, and the vast majority of them (just under 60%) say they use wired, 3.5mm headphones. A distant second, the wireless segment accounted for just ~16%, while ~12% say that they cycle between wired and wireless (but mostly use wired), while ~10% claim they do the same, but mostly rely on their wireless pair. Only 9 people, or 0.56%, say they have headphones with a Lightning port.
In other words, a move away from the 3.5mm jack will have a pretty sizable impact, with many users having to either invest into new headphones that will be compatible with the iPhone 7, or get some sort of adapter to make their old pair work. If this rumor proves true come September, we just hope tangible, user-facing benefits will offset the costs that will be passed onto consumers in terms of both money and convenience.