Wired or wireless: What type of headphones/earphones are you using?
79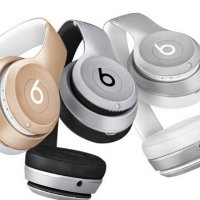 By now, some of you may have heard that according to rumors, Apple might skip the 3.5mm audio jack with the
iPhone 7
. Given the Cupertino giant's long history of ditching de facto industry standards in the past (floppy disks, CD ROMs, physical keyboards, to name few), this won't strike most as a wild claim.
Still, the fact is that we won't really know until the iPhone 7 is ready for prime time come September, though it's certainly possible that Apple has at least discussed the idea internally and probably even created a few prototypes. If this particular rumor materializes, however, we may become witnesses to a significant shift in the audio industry.
With the above in mind, this seems like as good a time as any to take a head count. What are our readers actually using, and would a switch away from the 3.5mm jack prove impactful? If yes, what would be the scale? To answer these questions, we figured we'd go ahead and just ask, and hope that enough of you participate.