Windows tablets gains are suffering at hands of OEMs producing more Android gear
21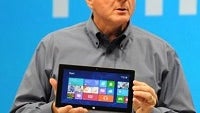 While the PC market is contracting, a victim of the mobile sector's success, particularly in tablets, Microsoft is still digging to get traction and motivate people to buy its Surface tablets. OEMs are not helping as they build more and more new tablets housing the Android operating system.
One of the contributing factors to that, according to research done by Canalys, is the obvious cost differential between Android and Windows gear. Simply put, it is the
"price of Windows itself"
that is playing a major role.
It is a situation that the software bellwether "must address as a matter of urgency" if it is to contend with the consolidation of hardware manufacturers that is expected in the future. Despite Apple's market share of tablets hitting a plateau, Apple, Google (and its Android partners) have been able to make a real impact in the tablet market that Windows has, for all intents and purposes, remained static in terms of market share.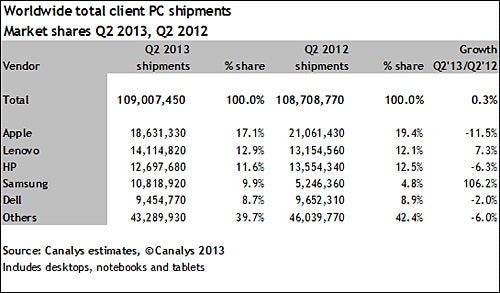 Samsung is proving a winning combination even in the shrinking PC segment
As the PC market continues to remain flat, Samsung has the most to show for things year-over-year, making huge gains despite being the fourth largest PC maker (desktops, notebooks and tablets) overall. Canalys also reported that while tablet shipments grew overall by over 40%, PC and notebook shipments fell by 7.5% and 14% respectively, underlying the "urgency" of the situation that faces Microsoft as it embarks to bring the Windows image to tablets.
sources:
Canalys
via
BGR