Windows RT sails off into the sunset as Microsoft stops Surface 2 and Lumia 2520 production
11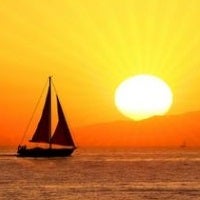 Remember the
Lumia 2520
, or the
Surface 2
? What's a Windows RT? Painful questions that no one can answer, except for Microsoft and those who diligently bought their RT tablets back in 2013. Hey, not that the tablets themselves were any bad. Quite the contrary, they ruled from a technical and design standpoint. It was the operating system and high price tags that did them in. Windows RT began with good intentions - it was to take advantage of the ARM architecture's power efficiency and small components to let Microsoft and its partners produce thinner, longer lasting Windows devices.
As an operating system, however, it was a hollow shell of a Windows 8 - it looked and felt the same, but it could only run apps and games from the Windows Store. Thus, customers ended up taking one of the 7 in total RT tablets home, thinking they've scored a Windows 8 slate that runs the same apps as their computers... only to angrily return it immediately after learning the truth. Soon after, proper Windows 8-running tablets caught up in terms of design and battery life, while staying rather affordable and enjoying consumer interest.
Windows RT's purpose was unclear, and its future - misty. Until now. Microsoft made it clear that Windows RT has quietly withered away by stopping production of the last RT tablets in circulation - the Surface 2 and the Nokia Lumia 2520. However, both will remain on sale while supplies last, and RT tablet users will be getting
an update that will add some functionality from the new Windows 10
. Is this promise enough to sent you out looking for a new Lumia 2520 ($599 unlocked on Verizon)?
Windows RT is done with, but Microsoft's ARM-based device ambitions won't end here. Windows 10 will support both x86 and ARM architectures, but how and if true application parity between them will be achieved is a mystery to us. So far, we've seen the MS Office apps happily run on and scale their interfaces to whatever device they are being opened on, but we haven't seen the same trick with third-party apps.
Update
:
You can grab the Lumia 2520 for $199 while it's up for grabs
!
Nokia Lumia 2520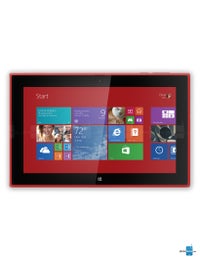 source:
PC World