Windows Phone smartphones may get faster cameras with new update
4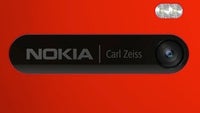 Many of today's high-end smartphones can take HDR (high dynamic range) photos with their cameras. A number of Android handsets have the feature built-in, and so does the Apple iPhone. Windows Phone devices, on the other hand, have to rely on third-party apps in order to take HDR images.
That is unlikely to change soon as Microsoft does not seem to be planning on adding an HDR option in the stock Windows Phone interface. It may be possible, however, for developers of third-party camera apps for Windows Phone to allow their software to take better HDR photos. Apparently, Microsoft is working on improving their camera APIs so that cameras on WP smartphones can take consecutive, full-resolution photos at a higher pace.
How will that help, you ask? Well, an HDR photo is actually composed of several images taken one after another with different exposure settings. The faster these images are captured, the better the results should be. Then the software "blends" the original photos together producing an image with a greater dynamics range.