Windows Phone shipments soar in Europe during Q1
27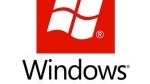 Over in Europe, at least for the first quarter, Apple iPhone and Windows Phone shipments are going in the opposite direction. The number of Windows Phone handsets received in the continent during Q1
soared 73%
to 1.9 million units year-over-year. Meanwhile, iPhone models in transit to Europe during the same time period actually declined by 10% to 6.3 million.
Android remains the leader in Europe and added to its lead with a 35% gain in shipments to 21 million during the first three months of the year. The entire category of smartphones saw a 12% rise from the 2012 first quarter. Overall, the economic situation in the region is not getting better which means that expensive models like the Apple iPhone are finding it harder to generate demand. If Apple is going to go ahead with a low-cost version of the iPhone, this would be the time to do so.
"We are now entering the second wave of smartphone adoption, which will be driven by those users with no need for a smartphone. These new users are looking to replace their current feature phones with another feature phone, as smartphones are fancy gadgets that they don't feel the need to have. However, when they go to a phone shop most of the options available are smartphones only – their friends, colleagues and family may have smartphones and are always talking about the latest apps, and the cheapest smartphones they note are most likely to be as low in price as the last feature phone they bought. With a small push from sales people, the sale is almost guaranteed."
-Francisco Jeronimo, European mobile devices research director, IDC
source:
WMPoweruser