Windows Phone may reach 12% market share in Europe by next year
5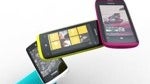 We've long held that Windows Phone has the best shot to become the third pillar in the mobile OS ecosystem, and new research from Strategy Analytics is saying that may come true sooner than later in Western Europe. Strategy Analytics is predicting that Windows Phone will be making a huge leap over the next year in Western Europe, and could even get up to 12% market share in the region.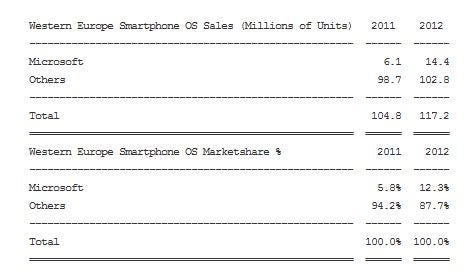 A 12% market share would be more than double the current share for Microsoft's mobile OS, which only holds 5.8% of the market in Western Europe right now. That jump in market share would be due to a predicted increase in Windows Phone sales from 6.1 million units this year to 14.4 million units next year. If this prediction comes true, it would make Windows Phone the third biggest mobile OS in Western Europe.
The strange thing that we saw in the research is that total smartphone sales in Western Europe are only expected to rise from 104.8 million units this year to 117.2 million in 2012. Of course, smartphones do have a higher proportion of the market in Europe already, especially compared to the US, but that still seems like a fairly modest increase.