Windows Phone and Windows RT to merge?
27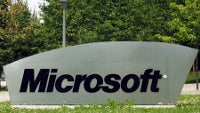 A tweet from a source supposedly close to Microsoft suggests that Terry Myerson, Redmond's top OS man on the totem pole, has decided to merge Windows Phone and Windows RT. This is not going to happen with a snap of the fingers, and will require 3 GDR updates a year over two years. We've already told you that
Microsoft is merging the Windows Phone Store and the Windows Store
, which is one of the first moves toward merging the two platforms. This should be completed by next Spring.
Those familiar with Myerson's thinking say that he is trying to beef up Microsoft's mobile presence considering the growing importance of mobile in the business world. While Microsoft currently dominates on the desktop, it has a long way to go to do the same in mobile.
It's not known if Microsoft plans on merging the UI of the two operating systems or if it will keep the user experience different depending on the size of the screen in use.

Tweet from alleged Microsoft insider claims a merger between Windows RT and Windows Phone is coming
source:
@MSFTnerd
(private) via
WMPoweruser