Windows Phone and RT license fees may range from $25 to $90
14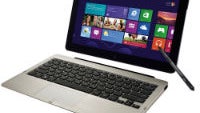 There has been chatter recently about the license fees for Microsoft's mobile platforms. Although, most of the rumors recently have been about how Microsoft is considering removing licensing fees, or offering a free version of the platforms to manufacturers in order to better compete with Android. That's an interesting idea, but we didn't really know what the license fees were for Windows Phone and RT, which made the story a bit less impactful.
A new report is giving those numbers, and they are enlightening to say the least.
MyNokiaBlog
is claiming that sources say that current license fees are $25 for Windows Phone, and as much as $90 for a Windows RT license. Given that Android is free (and is the market leader), it makes sense that manufacturers have been opting for Android for smartphones; but, if it is true that the Windows RT license is $90, we fully understand why manufacturers have been so reluctant to adopt that platform.
The general theory is that Windows RT has been a failure on the app ecosystem, but that is a tricky circle. Android had a dearth of apps for a while until it had a proven user base, then the developers came around. Windows RT was stuck in the spot where there was very little hardware available to attract users, and no apps either. That's a bad spot for a platform to be in. Nokia adding the Lumia 2520 to the market is helpful, but more manufacturers on board would help, and dropping that license fee would go a long way to making that happen.