Windows Phone accounts for 1% of US mobile web traffic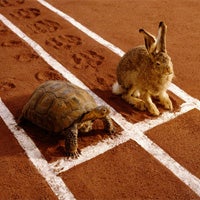 We all know how the old saying goes – slow and steady wins the race. There's no way to tell where Windows Phone will eventually end up, but what is for sure is that it is slowly gaining ground.
According to StatCounter, Windows Phone has slowly but surely gained momentum in the United States. It began the year accounting for 0.76% of the market and was somewhat stagnant around the 0.80% mark a few weeks later. After the Nokia Lumia 900 was launched, Windows Phone started to see growth again and now, for the first time ever, has surpassed the 1% mark.
Interestingly, although the growth spurt timing is different, Windows Phone has also seen marked growth in the UK, which is now at 0.97%. Unfortunately its worldwide impact hasn't become big enough to separate it out of the "other" category just yet, but if Windows Phone continues to perform according to these trends, we could potentially see it start to break out and eat away at the market share of the heavy hitters, Android and iOS.