Windows Phone Store gets a big update and web expansion
26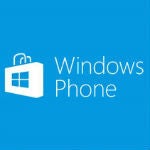 Microsoft announced a pretty big update to the Windows Phone Store as well as an expansion of the web portal for the store. The web portal for the Windows Phone store has been expanded to 37 new regions (mostly in Africa, with a couple in the Caribbean,) and the update brings some great features that have been missing from the platform. The expansion of the Windows Phone Store means that the web portal is now available in a total of 112 markets aournd the world, and the phone store is available in 191 markets.
There are two big new features in the Windows Phone Store with the update. First is
universal search
which combines the search results for apps and how-to articles. Given the pseudo universal search feature on Windows Phone, it's surprising that this didn't exist before. The other big new feature is the option to
install apps from an SD card
. With this option, you can download the XAP file for an app from the web portal, copy it to an SD card, and then install it on your device. One catch is that it has to be the newest version of the app or else it will come up as incompatible.
There is one last update to the Windows Phone Store, but it's not quite as nice as the rest. There is now a new option which will allow you to choose apps from the My Phone link on the website and reinstall them to your device. This is nice if you switch phones, but having to manually reinstall all of your apps just seems like a chore, even if it is easier this way. We'd prefer to see the auto-restore that you'd find on Android.