Windows Phone Live Tiles not updating? Check these settings
7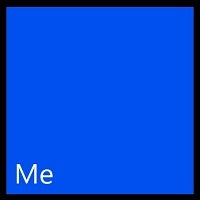 Despite being in a distant third place in market share, Windows Phone undeniably has momentum to perpetuate its growth for the foreseeable future.
With such momentum comes an increased need for confronting challenges that some folks will face as they get used to a new operating system, particularly Windows Phone, whose user experience is a complete departure from Android or iOS.
The hallmark of Windows Phone are its Live Tiles. These are notifications in themselves and depending on how you have your tiles configured, your Live Tiles will provide dynamic updates in a similar fashion to how widgets might operate on an Android based smartphone.
If you made the switch and have been enjoying the experience thus far, but perhaps noticed that your Live Tiles stopped updating, or are wondering how to control when Live Tiles can update, follow these steps below. This will help you control even minute amounts of data usage which may come in handy if you are roaming abroad.