Windows Phone 8.1 works with Rudy Huyn on new "interactive" lockscreen themes
8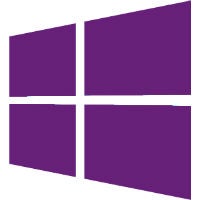 Before today's announcement from Microsoft, we already knew quite a lot about what to expect from the Windows Phone 8.1 update, but of course there had to be something that Microsoft was holding back to be a bit of a surprise for today's event. That feature is a new highly interactive lockscreen theming system, which was built in collaboration between Microsoft and super-developer Rudy Huyn.
The new lockscreen theming system is described as being able to allow apps to "completely take over" your lockscreen, offer any kind of information, and offer a highly interactive experience. Microsoft is expecting this to be a big point of customization for users, so there are a lot of options that will be available. The first two themes shown were quite different. One offered information in diagonal patterns, one was very circular, and each gave different ways to show the time and date, and included various notification icons and upcoming calendar events.
For now, Microsoft is keeping the APIs private, but they will be opened up to 3rd party developers "in the coming months".