Windows Phone 8 to get high-quality 3D games thanks to Unity 3D engine support
10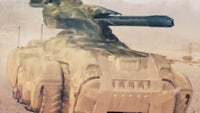 It has just been announced that Unite Technologies will add both Windows Phone 8 and Windows 8 support to their Unity 3D graphics engine. The news comes via developer Jeff Weber, who is spreading the word on Twitter. That is kind of a big deal, you guys, and allow us to explain why.
The Unity 3D engine has been used to create more than a few high-quality, three-dimensional video games, including graphically intensive titles like ShadowGun and Blood & Glory. At the same time, Windows Phone 8 has been lacking heavily in the video game department as premium titles are rarely released on anything other than Android or iOS. Since Unity 3D will get along well with Windows Phone 8, developers will be able to port their video games to Microsoft's latest mobile platform fairly easily.

Of course, nobody is saying that the Windows Phone Marketplace will be loaded with advanced video games overnight, yet perhaps some developers are already considering bringing their titles over to WP8 in the near future, especially since the hype surrounding the platform's arrival is steadily building up. Let's just wait and hope for the best.
Recommended Stories