Windows Phone 8 to bring an array of new accessibility features
11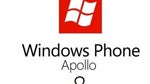 Back in the days of Windows Mobile, disabled users preferred it over other platforms for the ability to use hardware keyboards for the vision-impaired. Application developers preferred the open operating system, which allowed them to create screen readers and other tools to assist those with disabilities to better interact with the device.
However, One Voice, an organization specializing in accessibility in the IT industry, has now brought up the issue that Microsoft's new platform, Windows Phone 7, misses many of those features. In a recent publication, One Voice said:
Despite Microsoft Windows for PCs and laptops offering a range of built-in accessibility features, the current version of its smartphone operating system – Windows Phone 7 (formerly called Windows Mobile), a cut-down version of the familiar Windows for PCs – is not considered to be very accessible. It does not have a built-in screen-reader, and it is not constructed to allow others to write apps accessing the screen elements.
With that said, One Voice did go on to state that progress is being made with Windows Phone 8, and that when released later this year, Windows Phone 8 will have a great improvement in accessibility features.
source:
WMPoweruser