Windows Phone 8 handsets being tested on all major U.S. carriers, except Sprint
21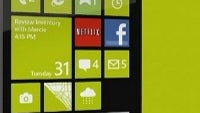 On September 5,
Microsoft and Nokia are hosting a press event
, at which the next generation of Lumia smartphones are expected to be unveiled.
Samsung appears to be working on Windows Phone 8 smartphones
as well – at least two of them, to be more specific. And since these smartphones are most likely going to be unveiled in the near future, it should be not surprising that prototype devices are showing themselves here and there in various logs online. These logs rarely contain any spicy information, but a recent research managed to arrive at an interesting conclusion based on the data that was analyzed.
More than a few of the Windows Phone 8 devices that are currently in the wild are connected to a network linking them to a cellular service provider. AT&T (cingular), T-Mobile (tmodns) and Verizon (myvzw) are present on that list. However,
not a single WP8 device appears to be running on Sprint
, which leads us to believe that the nation's third largest carrier is still not planning on launching any Windows Phone 8 handsets anytime soon. In other words, it looks like Sprint will be playing it safe and observe how well WP8 hardware is selling with the competition before joining the party. After all,
the carrier dropped a hefty amount of cash on the table just to carry the iPhone
and might not be ready to spend any funds on potentially risky investments.
So yeah, if you are a Sprint subscriber hoping for a Windows Phone 8 smartphone to land on your carrier, brace yourself for a lengthy wait. Feel free to tell us how you feel about all that by dropping a comment.
Recommended Stories