Windows Phone 7.8 vs 8 feature set comparison leaked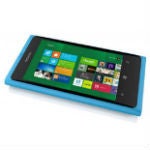 A new leak out of a reputable Windows Phone site in Russia gives us a look at the differences in features between Windows Phone 7.8 and Windows Phone 8, and even adds in a new feature for WP8 which we hadn't heard about before. Many of the features are what we expected to see based on Microsoft's announcement, without any real surprises, but it's nice to have everything laid out plainly. WP7Forum tends to be pretty reliable, so we expect this info is something you can trust.
As expected, while Windows Phone 7.8 will get the new start screen with the new Tile sizes, most of the other major features aren't making the cut. Skype, RCS-e, and DataSmart are all available in WP7.8, but only as separate apps, and not integrated as with WP8. DataSmart is the app which allows users to monitor data usage, and RCS-e allows carriers to hook in data services. Not surprisingly, IE10 will be WP8 only, and WP7.8 users will have to make due with IE9 (our condolences).
Additionally, Voice Command, Bing Audio, and cloud services all seem to be staying the same from WP7.5 to WP7.8, but WP8 users will be getting more powerful versions of each. WP8 will have more voice command options, as expected, and will sync all data to the cloud. The new piece of info is that Bing Audio in WP8 is getting "improved TV recognition", which we hadn't heard about before, but seems to be a way to tag TV shows from the audio, and more than likely will shoot you into the Zune Marketplace to buy said TV show.