Windows Phone 7.8 and 8 to be supported into 2014
24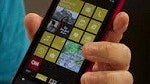 Users of Windows Phone 7.8 and the recently released Windows Phone 8 can expect to continue receiving updates to those platforms into the summer of next year.
Windows Phone 8 hardware should be able to upgrade to the next platform version, Windows Phone 9 or Blue, or however it is branded, thus beginning another life cycle. Owners of older Windows Phone 7 gear will have to upgrade their handsets to get future releases.
There is no real hurry, Windows Phone 8 mainstream support will continue until July 8, 2014 which coincides with an expected halt in extended support by way of security updates or patches. However, some of those updates can be delayed by carrier controls, so Microsoft does not list a hard date for an end to extended support.

Mainstream support for Windows Phone 7.8 will continue through September 9, 2014 which is 18 months from a listed lifecycle start date of February 9, 2013. Extended support is listed with the same grey-area as with Windows Phone 8.
Of course, there is a carrier and locality elements involved which we cannot gauge. Some carriers are notoriously slow when it comes to rolling out updates and there may also be limits to this forecast based on region as well. This also does not rule out a subsequent release for legacy Windows Phone 7.x hardware. Could we see a Windows Phone 7.9 rollout with Windows Phone 9? We do not think that is very likely, but never say never.
sources:
Microsoft
via
WPCentral