Windows Phone 7 "Mango" update is on the way with IE Mobile 9 and HTML5 support
14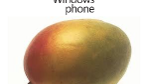 Microsoft's CEO, Steve Ballmer, will be kicking off the MWC on Monday with a keynote speech. During the conference, it is expected that Microsoft will discuss "Mango", the first major upgrade for the Windows Phone 7 platform. The Redmond based firm aims to get the upgrade out in time for the 2011 holiday season. The August/September period is being talked about as a potential target date for the upgrade, leaving plenty of time before presents are exchanged.
According to tipsters for ZD Net, included in the upgrade will be IE Mobile 9. Current Windows Phone 7 handsets are equipped with a browser that combines IE Mobile 7 with part of IE Mobile 8. "Mango" will bring IE Mobile 9 to Windows Phone 7 devices, and through the browser will come support for HTML5.
Before this major software upgrade becomes available, this March Microsoft is expected to bring out the "NoDo" upgrade which will add "copy and paste" functionality to the platform among other things. Other features soon to be added include Multi-tasking for third party apps and integration of Twiiter into the People Hub. Whether this will be part of a separate update in between "NoDo" and "Mango" is not known.
Besides discussing software, there is some speculation that Microsoft will use the MWC to announce a new set of hardware requirements for Windows Phone 7.
And when it comes to MWC, we will be there to bring you hands-on reports on the phones and tablets that you have been interested in. Make phoneArena your source for hands-on reports and news direct from Barcelona starting February 14th.
source:
ZDNet
via
Gizmodo