Windows Mobile 7 information leak points out to a major overhaul
This article contains unofficial information.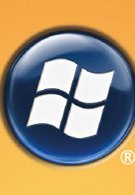 Windows Mobile 7 is already being expected to reboot the aging platform that has seen itself being somewhat unchanged since its inception. The team over at PPCGeeks claims to uncover a boat load of information regarding the latest incarnation of the operating system – some of the items mentioned by them seem consistent with rumors while others may be a bit harder to swallow. First of all, they claim that the user interface will be similar to the Zune HD and is based upon the codename "METRO" – also complete with a revamp of the "Start" screen. No flash support out of the gates from the beginning because there apparently wasn't enough time to implement the feature. Installing apps on the platform can only be accomplished via service based delivery such as Marketplace; application installs through a storage card will not be possible. Windows Mobile right now may not beautify the way it handles multi-tasking, but it's been capable of doing it all this time – unfortunately there will be no multi-task support with Windows Mobile 7. However, applications will "pause" when it is in the background and will support push notifications. XBOX gaming integration, social networking, and full Zune integration will all be in line with the platform. Finally, OEM interfaces such as the Sense UI will not be allowed to run on the device. From the sounds of it all, it really does look like Microsoft may be totally ditching their usual model and giving the platform a much needed reboot to garner attention from smartphone users. Whether or not some of these rumors are true, there is going to be a lot riding on Microsoft's future with gutsy moves like these.
source:
PPCGeeks
via
wmpoweruser