Windows 9 and Office Touch scheduled for April 2015, may kill desktop on smaller tablets
55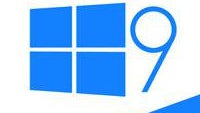 The Metro/Modern UI for Windows has been something that has caused a pretty big divide for users. Some love the unified look for Microsoft's devices, and some hate the change and prefer the traditional desktop. New rumors are saying that Microsoft is listening to both sides of the argument, and is looking to address all concerns with Windows 9 in April 2015.
Right now, the rumors are saying that PCs and larger tablets will see a bigger focus on the traditional desktop. PCs could default to the desktop and require users to turn on the Modern UI. Many desktop users don't like the Modern UI, so they won't have to ever see it. On the other side of things, the traditional desktop UI doesn't scale or work well on tablets that are smaller than 9 or 10-inches. For those devices, the Modern UI will be the default, and the traditional desktop may be killed all together.
Additionally, Windows 9 is expected to fully merge Windows Phone and Windows RT into a single OS, and Microsoft is working to release the full Office Touch suite around the same time. Office Touch will be essential if the traditional desktop is killed on smaller tablets, and could even be licensed to manufacturers for free.
There's still a long time before we get there, but so far the majority of the rumors have pointed to Microsoft backing off on Metro/Modern for desktops and doubling down on the touch UI for tablets. Do you think that's the right move?
Recommended Stories