Windows 8.1 update may debut in April
14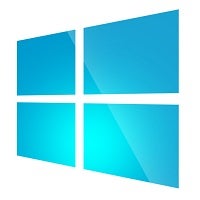 The Windows
8.1
update is getting close, yet it feels so far away. Chances are it may have slipped just a little further from the rumored date March 11 to April 8 (aka Patch Tuesday).
Microsoft's //Build/ conference is on April 2nd through the 4th, so it would make sense if we saw an official introduction then. The conference is expected to bring a lot of news with it, not least of which will be Windows, but even more prominently, Windows Phone.
"Update 1" as it is also known will bring a number of new features for those sporting a Surface Pro or any of the other tablets running the full Windows OS. Metro-type apps will be able to be pinned to the desktop taskbar, there will be new contextual menus (right click), dedicated search and power buttons in the start screen and enhancements to Internet Explorer 11.
As for rumors about "boot to desktop" being the new default, it will likely be a mixed scenario. Computers sold without touch screens may see Windows boot to desktop by default. Tablets and touch screens will boot to the Metro-start screen.
It is being reported that the rumored plans for March were aggressive. Despite the new time line, the manufacturers will have the Windows 8.1 update early enough to start having it loaded on tablets and PCs in March.
sources:
ZDNet
via
WPCentral