Windows 8.1 begins its rollout tomorrow, the Start Button returns, the Start Menu does not
34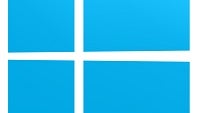 Windows 8 has had a rough go of it over the past year. Windows 7 was a tough act to follow, especially since people were more than happy to run away from Vista. The interface was a love-hate affair, and despite a relatively stable roll-out, and steady, reliable updates over the course of the year, a lot of folks still pan the operating system.
Well the good news is that Windows 8.1 is here. Those currently using Windows 8 will get a complimentary upgrade to 8.1. Those that have resisted the move from Windows 7 or Vista (or even XP) can get Windows 8.1 for $120.
For all its warts, Microsoft has polished things up quite a bit. The Start Button has returned to Windows 8.1, but the Start Menu has not. That is not the end of the world because developers have created all sorts of work-arounds for those that must have their menu. The Start Button takes you to the "Start Screen" as it exists in Windows 8, but you can do more with the tiles and the applications are easier to access.
The interface is still touch centric, which may put some desktop users off a bit, but now at least you can bypass the Start Screen and boot straight to the desktop if you choose. The desktop background can be incorporated as the background for the Start Screen, so the transition between desktop and tiles will be less dramatic.
Two big changes you will notice start with the search feature, which integrates search across your computer along with online content. The other big change is better and tighter integration with SkyDrive (except in the UK
where eventually it will be renamed
), making it easier to store and access information in the cloud.
Below we included just a brief overview of the subtle and not so subtle changes on the way. Will these changes prompt you to update your PC or tablet?
via:
WPCentral